Windmill Blades
Date: Oct 2016
Port of Loading: Dafeng, China
Port of Discharge: Altamira, Mexico
Equipment: 11 x Over-length trucks
Each Blades: 59.70 L x 2.959 W x 2.982 H meter / 8 tons
| | |
| --- | --- |
| | We only get one planet. The climate is changing every day. To protect our next generation, renewable energy plays an important role in reducing global warming. |
Sun Cargo has always been promoting the usage of green energy. We were appointed to transport 108 windmill blades with length 59.70 meters each from China to Mexico. Any damage to the blades while in transit to the wind farm causes considerable delay and extra costs to the customer. Precise planning was critical to this operation because tolerance distance less than a centimeter!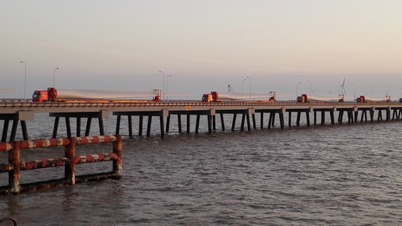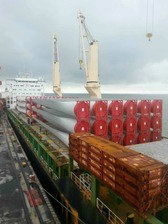 Operations:
The transport planning started approximately one year prior to the actual shipment. Meetings with police, local authorities, terminal and vessel Captain were held on site at different pinch points. After 6 hours road transport from the factory to ocean terminal, the blades were lifted-on to the deck by crane and stacked in rows on top of each other.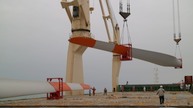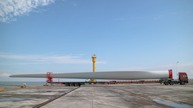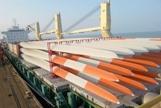 Result:
After 30 days transit time started from the factory in China, the blades were finally arrived to Altamira wind farm. 12 months later, all the windmills are under operations by generating 290 GWh of clean electricity to local residents.